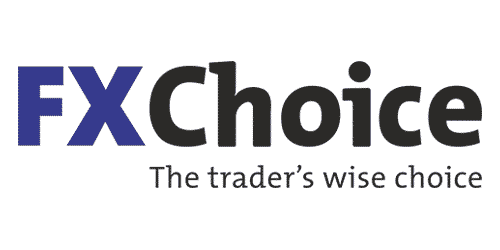 FX Choice is a foreign exchange brokerage platform that debuted in the financial market in 2008. Forex trading, spread betting, and share dealing became its flagship solutions, and it has acquired large volume of clients from different parts of the world. With its reputable and critically-acclaimed service, it immediately became one of the most renowned brokerage firms across the globe. Its head office is located in Belize and it was enlisted under a stock symbol. This allows an individual to purchase FX choice shares available in market exchanges.
There are platforms designed to cater the demands of professional traders and there are some that facilitate novice traders. What's impressive about FX choice is its flexibility to render solutions for both professional and newbie clients. With a minimum deposit of $100, one can start trading using the most advantageous and highly-optimum instruments. Similar to other trading platforms, FX Choice also offers a demo account just when clients want to test and familiarize the platform's full functionality. After assessment and when all features met clients' demands, they can now open a live account from FX Choice's generous selection.
Account Selection
Generally, five types of accounts are provided by FX Choice. The Mini, ECN, STP, and Islamic accounts are wired differently and all have unique characteristics that are parallel to customer demands. The MT4 classic account, however, is considered as the company's flagship account, with a large number of users currently subscribed to this setup.
The MT4 classic account requires a minimum deposit of $100. For a pocket-friendly amount, a client may enjoy a commission-free trading and up to 1:200 leverage ratio. This also grants the account holder a non-dealing desk technology, a tight spread, and a 38 currency pair up for trading. Pro accounts offer much of what the classic offers. However, it has premium features including tradable metals such as gold and silver.
Offered Services
A considerable number of instruments are offered by FX Choice. An optimum trading experience is guaranteed with 117 tools. Since the company offers the commonly used MetaTrader 4 and MetaTrader 5 platforms, clients do not have to worry about system navigation difficulties. This, together with a broad range of currency pairs, allows users to expand their financial portfolio while increasing the profitability margin. It does not, however, provide any minor and exotic pair that appears to be a drawback. Other services include a wide range of cryptocurrencies, indexes, and shares.
Certainly, there are plenty of benefits a customer can get from subscribing to FX Choice. It also has very strong usability in addition to providing a well-known system. FX Choice is flexible enough that its platform comes with Android and iOS-supported mobile applications. This is of great benefit because it gives customers the power to manage and organize transactions at any given time and according to when it is convenient for them.
FX Choice Credibility and Licenses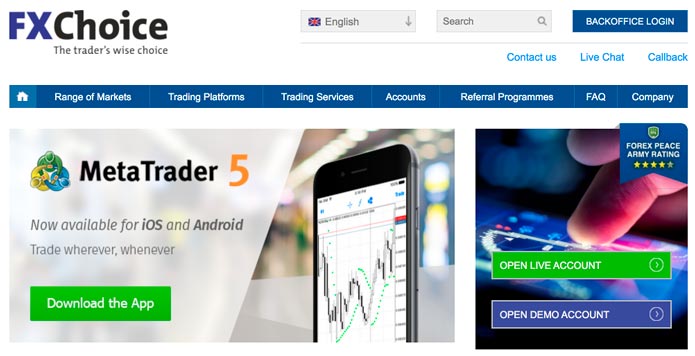 After an extensive research regarding this broker's legitimacy, FX choice was proven to be a regulated broker. Its professional conduct is monitored by the International Financial Services Commission (IFSC). The authority mandates that all regulation must be in congruent with the policy that they have set. Once they fail to comply, the license, together with its regulated status, will be removed from the company.
The overall trading structure is very much secured that clients are provided with two accounts; with one account for all the funds allocated for payment. To further ramp up the level of security, clients are advised to utilize tier-1 banks. Tier-1 indicates an accreditation status possessed by a bank that measures its financial strength and level of security.
Education and Research
There are things to improve when it comes to FX Choice's education and research aspect. For one, its in-house analytics are inadequate, with just articles and videos wrapping up the selection. Moreover, it has a separate service called VPS program that provides premium learning, but to avail this, clients are required to have a balance of $3,000 and a minimum trade of five lots per billing. While the MetaTrader 5 compensates with premium research tools such as indicators and signals, the absence of built-in tools is still that may be treated as a disadvantage.
Conclusion
For people who are in search of a good brokerage firm without daunting fees, FX Choice may be considered as its conditions are highly trader-oriented. While it lacks in some aspects such as the education and research section, it still is a decent broker mainly from its attentive customer support. Truth be told, there are still things that need improvement but if one is to look past these disadvantages, it can be concluded that FX Choice still makes a good platform.