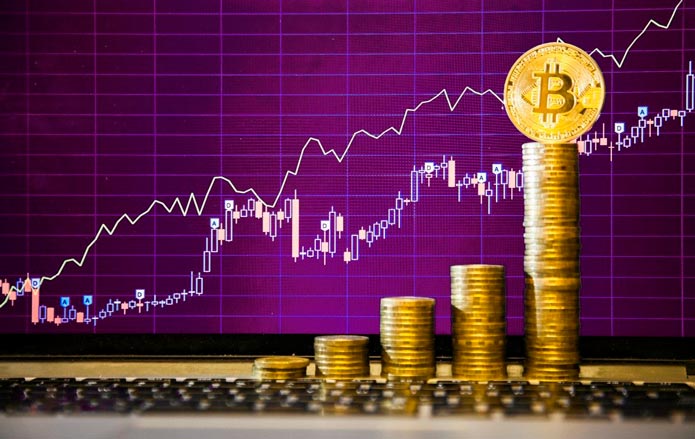 2017 is known to be the golden season of cryptocurrencies as it is when virtual coin prices reached historic highs. While the market fluctuates from time to time, investors still resort to these digital assets mainly for their high volatility and trading volume, which are very much suitable for short-term trading. Below are some tips on how to increase one's profitability in virtual coins. More so, indicated below are some of popular cryptocurrencies that interested parties may consider for portfolio expansion.
For those who want to get started with cryptocurrency trading, they may get a crypto of their choice in an exchange. After successful registration, one will then need a broker in order to see the market's overall movement. Clients will then need to fund their account, and may immediately purchase their very first virtual coin after doing so.
Cryptocurrency trading usually focuses on price speculation instead of coin possession. As this is the case, novice traders may use the service of brokers offering foreign exchanges and Contract for Differences as another way to acquire cryptocurrencies.
Cryptocurrency Trading for Beginners
Picking a brokerage firm or an exchange may come taxing as there are a lot of things to consider. However, interested parties must focus on three things that may give them a good jumpstart in the virtual coin industry.
Going with the Trend
Bitcoin, Ethereum, and Litecoin currently dominate the list of cryptocurrency with massive followers. More so, these three are considered the alpha for their tradability and ease of use. But with the market growing more competitive from time to time, the rise of Zcash, Dash, Ripple, and Monero has been a deal breaker. One has to identify which is the best cryptocurrency according to its current market cap.
Understanding Volatility
Cryptocurrencies carry high level of volatility. For example, Bitcoin crashed sharply and then recovered up to an impressive $5,000 in 2017. Within the duration of three months, it has experienced sharp market crashes, which means there is an intensive risk involved in trading virtual coins. But it also means profitability is high, therefore, one must first check the level of volatility before investing.
Blockchain Technicalities
While crypto traders are not required to understand the complexities behind blockchains, it is important that they have an idea of the platform. This will help them decide orders and predict future price movements.
Cryptocurrency Trading Strategies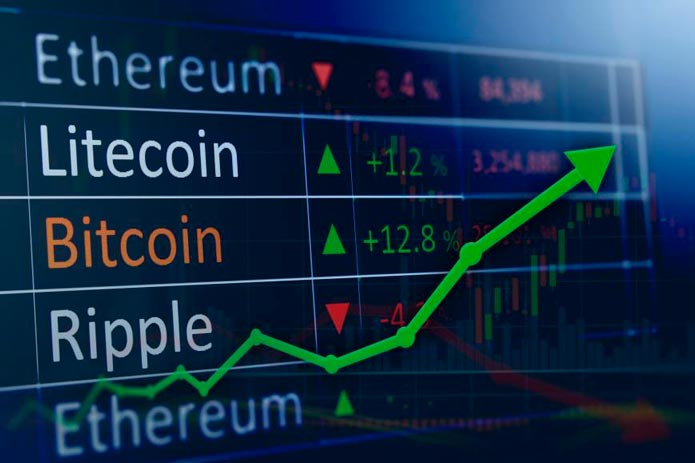 Swing Trading
This is the most basic out of the other strategies. Traders simply have to be vigilant about a correction in a trend. After identifying a correction, it is necessary to observe a simultaneous swing going out and in of the correction. To easily identify a correction, it usually happens when candlesticks overlap. These corrections are easy to determine since they are gradual in movement.
Economic News
Short-term cryptocurrencies are highly sensitive to economic news. In the event that there are, for example, big government announcements coming in or a reported case of exchange hacking, virtual coin prices tend to crash. Similarly, prices hike during earnings season. If these are taken into consideration, one may have a full advantage over others.
Technical Analysis
There are advantages that technical analysis entails. Patterns are recurring, and if assessed thoroughly may provide additional insight to predict incoming price movements. More so, it may easily give traders advantage to make a profit for as quick as one day.
Use of Metrics
This comes as one of the more essential practice that traders must use. Statistics and metrics are helpful indicators. By observing the number of wallets, the number of active wallets, and the current trading volume, one may determine the present value of the cryptocurrency being traded. Moreover, these indicators may be of great help to increase one's margin of profitability.
Education
One of the most useful trading strategy that one may get is his or her own learning using a demo account. By opening a demo account, clients will be introduced to the platform and the environment's conditions. More so, it is good platform to correct mistakes and improve trading without the risk of mounting losses.
Salient Points
Stated above are just some of the strategies that successful cryptocurrency traders follow. picking the most ideal platform must be based on ease of use, security, and legitimacy. Similar considerations must be made in picking an exchange. Moreover, selecting a virtual coin must be in line with the current trend. Above all that, by following the aforementioned, one will surely expand profitability.